Athletic Career
Kati competed in gymnastics for 13 years under the 2004 US Olympic Head Coach, earning state, regional, national & international titles, as well as a full-scholarship to compete for the University of Georgia from 2009 to 2013.
Gymnast at WOGA Gymnastics Academy in Texas

3 x Level 10 Regional All-Around, Beam, Bars Champion

5 x Level 10 Junior Olympic National Championships

2007 Level 10 Junior Olympic National Uneven Bars Champion

Competed for the University of Georgia Gymnastics Team on a full scholarship, 2009 - 2013
Education and Certifications
Bachelor Degree in Communication Studies, University of Georgia

Master Degree in Kinesiology, Sport Management and Policy, University of Georgia

CrossFit Level 1 Certification

USA Gymnastics University: U101 Safety & Risk Management

USA Gymnastics University: Instructor

US Center for Safe Sport: U110 SafeSport Trained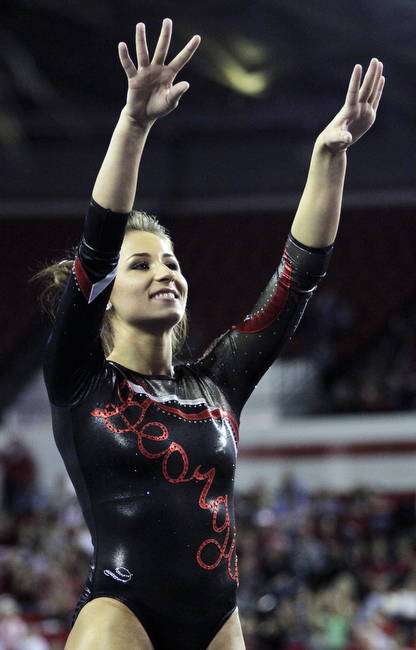 The Breazeal Gymnastics' coaching methodology has been cast from my 13 year competitive career, and 16 years coaching the sport.
Applying movement principles from gymnastics to functional fitness allows athletes to perform bodyweight skills with better efficiency, relying more so on proper technique to complete the work rather than muscular strength, resulting in conserved energy and improved performance.
Gymnastics Seminars
During Breazeal Gymnastics Seminars, athletes will be educated on the foundational characteristics of gymnastics — including, strength, mobility, body and spatial awareness, mindset — and how each influence individual performance and skill execution.
We apply our knowledge by dissecting each gymnastics skill in-depth, with the goal of first understanding the movement pattern itself — Positional patterns, prerequisite physical abilities, the "why" behind recommended techniques — before any physical training is allowed. "Brain before body."
Once athletes grasp the "what", "how", and most importantly, "why", of each skills' movement pattern, they spend time training with practical application.
Note: Very rarely is it the full skill that troubles athletes, but rather, how the athlete is mentally and physically approaching the movement — You cannot blame the house for collapsing when it was built on sand.
In 2018, Kati coached 1,128 athletes at Breazeal Gymnastics Seminars in 54 cities and 4 countries.
ARTISTIC GYMNASTICS COACHING
Kati is the current head coach of the Kokokahi Gymnastics Women's Optional Team in Kaneohe, Hawai'i.
She coaches Levels 6 - 10 gymnasts, focusing on developing a strong foundation in strength, endurance, flexibility, mental toughness, coordination, and spatial awareness.